DiningTek and Crucial Cleaning Solutions Team up to Provide a COVID-19 Benefit for Restaurant Clients
DiningTek®'is pleased to announce a partnership with Crucial Cleaning Solutions https://www.crucialcleaningsolutions.com/ that enables DiningTek's clients to receive a 10% discount on cleaning and disinfection services.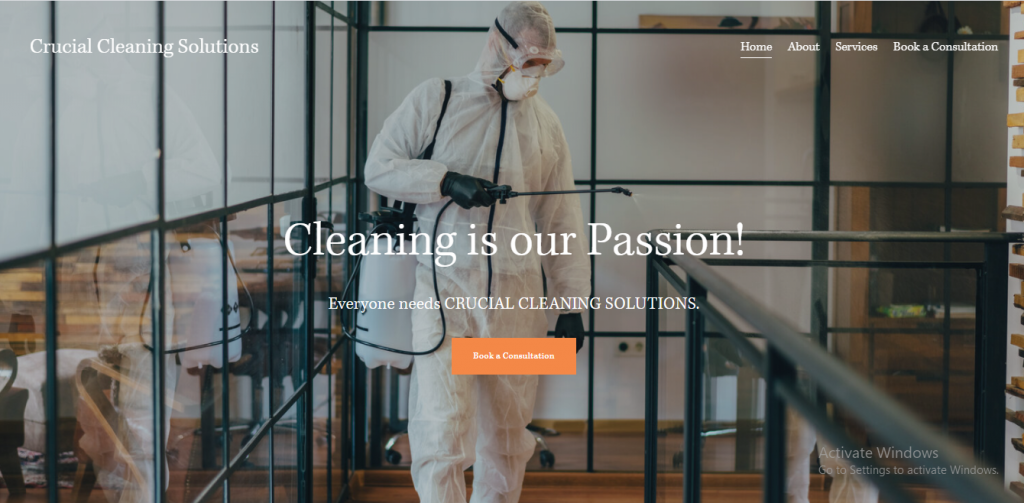 Crucial Cleaning Solutions is a Boulder-based company. Their long list of clients includes hospitals, medical clinics, corporate offices, and most recently restaurants. Chief Executive Office, Gurvinder Kaur says, "As restaurants adapted to COVID-19 they began to request hospital-level cleaning and disinfectant services to ensure the safety of their employees and their restaurant patrons. At Crucial Cleaning Solutions, we are delighted to partner with DiningTek to offer our services to their clients."
Restaurants have always been sticklers for cleanliness. Now, given COVID-19 many restaurants, seek to augment their own diligent cleaning with professional disinfection. That's where Crucial Cleaning is essential. Using patented equipment, a positive-ion electrostatic spray is generated that produces a disinfecting aerosol. This aerosol instantly attaches to surfaces (because surfaces are negatively charged). This means that the disinfectant adhers to difficult to clean corners and crevices as well as to the undersides of tables, counters, etc. Most importantly, the disinfecting aerosol is FDA, EPA, and CDC approved and is safe for use in the presence of food preparation items, equipment, and electronics. It dries within 15 minutes and provides a protective barrier on surfaces that lasts from five days to one week. Although the COVID-19 virus has raised awareness of airborne and surface contamination risks, thorough cleaning is required against other contagions such as e-coli, MRSA, c-difficile, norovirus, influenza, and the common cold. Most of all, clients select Crucial Cleaning Solutions for their reputation for impeccably thorough cleaning and disinfection that can prevent illness, and ultimately protect lives.
"The partnership between DiningTek and Crucial Cleaning Solutions came about because some of our restaurants requested cleaning and disinfecting services. We were fortunate to find Crucial Cleaning Solutions. We were impressed with their hospital and corporate cleaning experience. What's more, now that some of our restaurant clients have used them, they are highly satisfied" says Jaspal Singh, CEO of DiningTek.