DiningTek now Integrates with Ordermark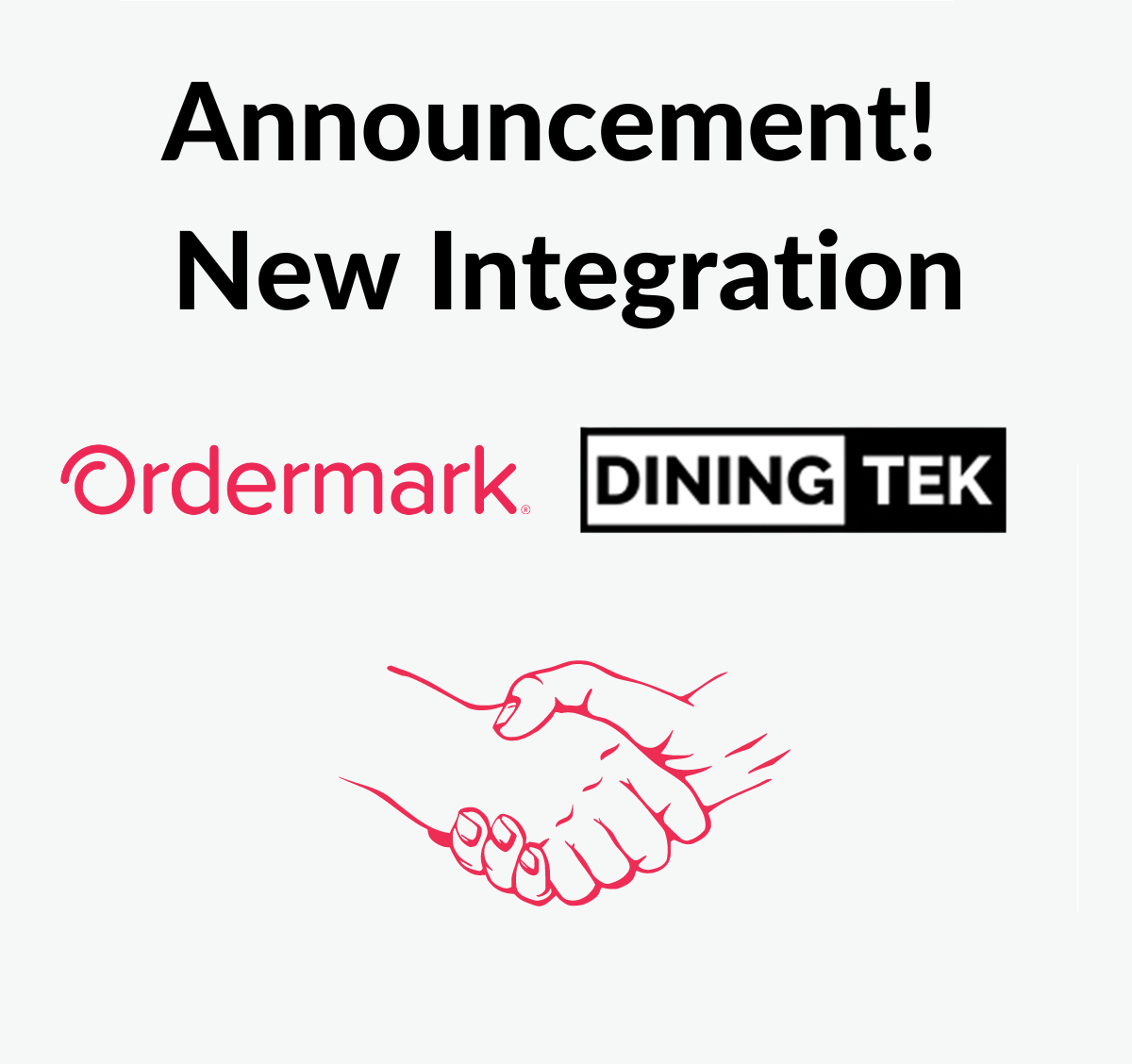 News Flash! We're pleased to announce that DiningTek now Integrates with Ordermark
This will allow your Restaurant to manage All of your Incoming Orders in One place, (regardless of which vendor the order comes from) whether it's a Pick-up or Delivery order.
Current OrderMark customers can activate the DiningTek Integration with just a click of the button, enabling you to bring in additional revenue without additional hassle.
If you are a Current DiningTek Customer, You Can take advantage of this integration too.
Setup is Quick and Easy!
Get Started Today!